How Microsoft Teams Can Benefit Your Business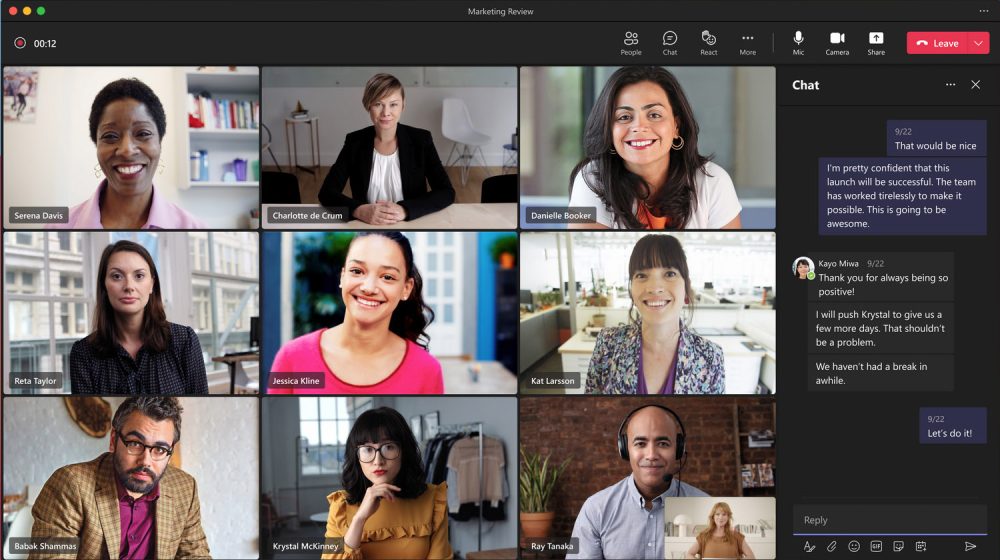 Microsoft Teams is a collaboration platform that includes document sharing, online meetings, VoIP Phone and many more features for business communications.
TEAM is also ideal for a company that employs a hybrid workforce as it provides employees with everything they need to collaborate any time, all in one place. Microsoft Teams is similar to the popular collaboration software Slack, but with a lot more functionality, including the added bonus that Teams is included in Microsoft 365 and Office 365 for free.
Here's a list of important features and benefits:
Online video calling and screen sharing: Enjoy seamless and fast video calls to employees within your business or clients outside your business. A good video call feature is great to have on a collaboration platform. One can also enjoy simple and fast desktop sharing for technical assistance and multi-user real-time collaboration.
Online meetings: This feature can help enhance your communications, company-wide meetings, and even training with an online meetings function that can host up to 10,000 users. Online meetings can include anyone outside or inside a business. This feature also includes a scheduling aid, a note-taking app, file uploading, and in-meeting chat messaging.
Document storage: Every team who uses Microsoft Teams will have a site in SharePoint Online, which will contain a default document library folder. All files shared across all conversations will automatically save to this folder. Permissions and security options can also be customized for sensitive information.
Audio conferencing: This is a feature you won't find in many collaboration platforms. With audio conferencing, anyone can join an online meeting via phone. With a dial-in number that spans hundreds of cities, even users that are on the go can participate with no internet required. Note this requires additional licensing.
Chat: You can use the chat window in Teams to have quick conversations with your colleagues. But there's so much more to it. Need to share a file? Just attach it in the chat. Then simply call or video call your colleague to discuss the file straight from the window. Or schedule a meeting without leaving the chat.
Phone System: Microsoft  365 Business Voice can completely replace your business' existing phone system (requires additional licensing).
Chat function: The basic chat function is commonly found within most collaboration apps and can take place between teams, groups, and individuals.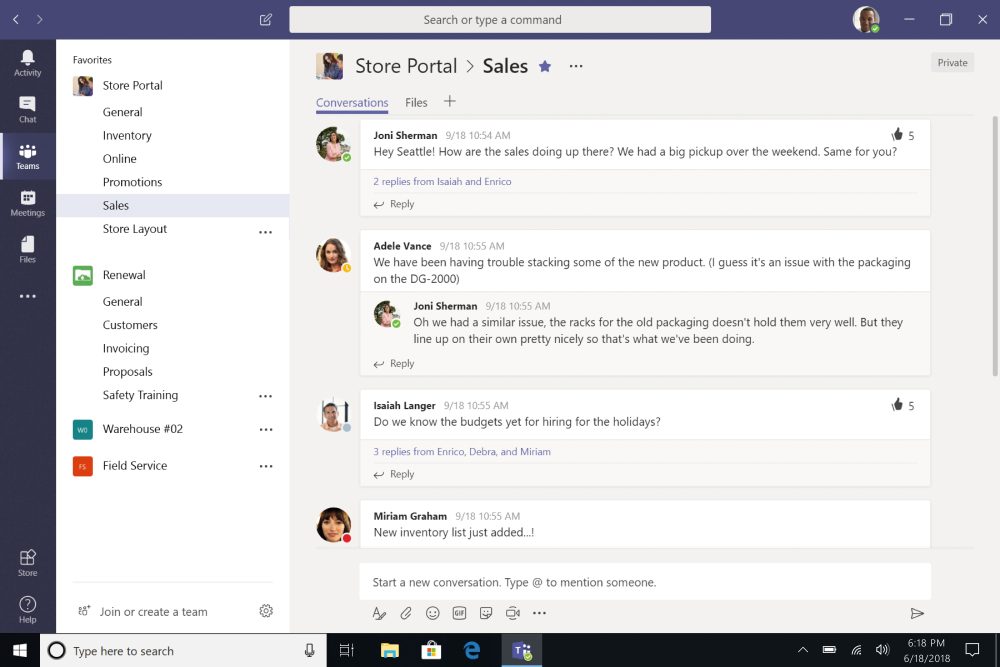 Integration with business intelligence tools for real–time insights and collaboration: Teams enables your organization to make data-driven decisions collaboratively thanks to its integration with business intelligence tools.
Teams makes collaboration easier by segmenting your company into different Teams, Channels and collaboration methods so your Teams is your place of productivity, all in one place.
Questions about Teams? Let's talk.