Managed IT Services Reduce the Burden of Your Day-to-Day IT Management.
Keeping your IT environment running smoothly requires constant attention along with highly skilled, experienced staff. Many organizations struggle with rapidly changing business demands, constantly evolving technology, and the ability to retain IT staff.
Managed IT services offers an attractive alternative to help free you from necessary, time-consuming tasks like patching, monitoring and management of your IT infrastructure. We can supplement your existing team or handle all of your IT needs so you can focus on your business.
The Benefits of Outsourcing or Supplementing Your IT Services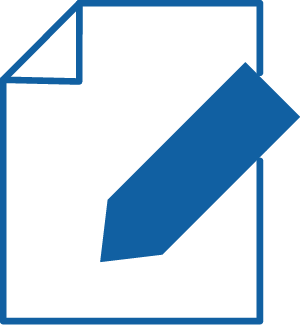 Proactive support.
Managed services offer proactive support. Instead of constantly fixing problems, they identify problems before they happen, keeping your systems up and your problems down.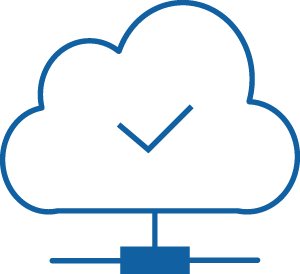 Peace of mind.
You're not an IT expert. Managed service providers take care of your IT so you can focus on running your business.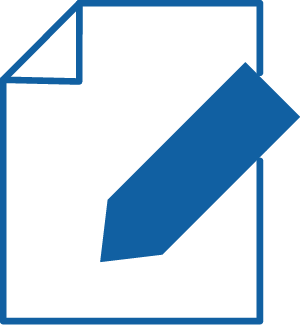 Strategic IT planning.
What IT systems do you need in the next 12 to 24 months? Managed services help you think ahead and give advice on what you need to be planning for in IT. This links to proactive support and ensures that your IT infrastructure and software is upgraded and updated to minimize risks such as downtime, viruses, and crashes.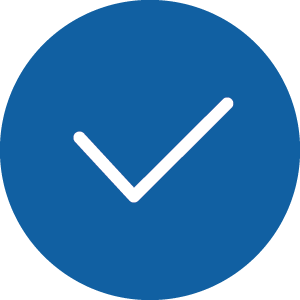 Complete IT.
Managed services give you access to a complete IT department. You get more than just IT support; you also get an IT manager and a virtual CIO so you can think strategically about how technology fits in your organization. An MSP helps boost productivity while reducing costs by outsourcing or augmenting your IT department.
Managed IT Systems
Having complete confidence in your IT systems is a must. TRC Group's managed IT services can administer and manage your IT systems, while your IT professionals focus on more strategic initiatives.
Managed Security Services
In today's fast-paced world, IT is struggling to keep up with security concerns. Between a growing number of devices on the network, compliance requirements and pressure from business stakeholders to keep critical data safe, there's no room for error. TRC Group will continually monitor your network for threats and knows what to do when they arise.
IT Backup and Disaster Recovery
Many companies find themselves coming up short in backup and disaster recovery planning. Our managed IT service solution secures and manages your data with confidence to give you reduced risk, increased reliability, and keep your business up and running.
Managed Network
Your network infrastructure needs to be secure, up-to-date and operating at the speed of business. With managed network services, TRC Group can help you build, maintain or upgrade your network to meet requirements today and into the future.
Collaboration Solutions
Effective collaboration has become critical in today's work environment where employees are geographically dispersed. TRC Group can help implement new collaboration tools as well as get the most out of your existing collaboration tool.
Managed Database
Database administration, database patching, database upgrades, performance analysis and tuning is extremely resource-intensive. With a managed database solution, you can devote less IT resources to routine maintenance and troubleshooting. TRC Group works with you to ensure the databases critical to your business are always available and running at peak performance to support your most vital applications.
The TRC Approach
Understanding where your current environment stands is critical in our journey moving forward. Our team of certified experts (with over 20 years of industry experience) works with you and your team to determine where you stand and discover where you need to go.
With TRC Managed IT Services, we help you identify issues before they could cause a major outage, protect your data and increase security, manage your applications and design, and maintain business continuity and disaster recovery.
We want to partner with you to keep your current technology running smoothly, plan so your IT grows with your business, and bring value into your organization by implementing the necessary tools and technology to help your company succeed.
Finding a TRUE MANAGED SERVICE PARTNER
There are many MSPs out there offering a variety of services. Many are genuine "Value Added" Partners. But some are simply service vendors with little interest in partnering with their clients. So how do you distinguish a true partner from a vendor?
An ideal managed IT services partner is one who gives sound advice, challenges you and offers honest recommendations that benefit you and not just themselves. An ideal partner is one who is transparent in all their dealings and most importantly, treats issues affecting your business, as their own.
There are some challenges that you need to be aware of when looking to move to a managed services arrangement. You want to find a provider with a proven track record that you can hold accountable and who will be a true partner in your business' strategic planning.
We've developed a checklist of things to look for when evaluating a managed services provider.
Discuss your current IT business challenges and goals
Perform assessment of your current IT environment
Provide a plan with a timeline that fits your budget
Respond to your requests in a timely manner with the most effective solution