3 Key Benefits of Using Managed IT Services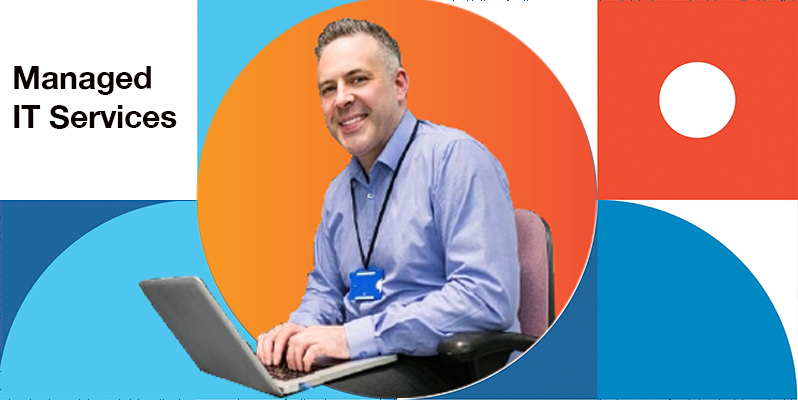 The managed services model is ideal for companies that need to free up internal resources, reduce costs and increase expertise in specific areas. Managed IT services can be used in lieu of, or to supplement an internal IT department.
Three key benefits of using managed services are:
Filling the skills gap. Managed IT services can supplement teams that don't have the time, expertise or experience internally to handle certain projects on their own. Bringing in an expert to provide IT services enables companies to focus more on mission-critical operations and customers.
Cost savings. Using a managed IT service company instead of building in-house IT capabilities is usually less expensive. Costs are fairly predictable, which is helpful for budgeting. Most managed IT services are tied to variable cloud expenses which can save you money on staff and training.
Reliability. You can worry less about issues because the managed service provider is responsible for keeping the service available at all times. Services and IT support are provided under a service agreement, so it's clear what services will be rendered. In-house IT teams are usually spread thin and are managing several responsibilities simultaneously, whereas a managed IT services provider can focus on the timely and reliable delivery of specific services. 
What kinds of managed IT services are available?
Managed IT Systems. Having complete confidence in your IT systems is critical. Managed IT services can administer and manage your IT systems, while your IT professionals focus on more strategic issues.
Managed Network. Your network infrastructure needs to be secure, up-to-date and operating at the speed of business. Managed network services can help you build, maintain or upgrade your network to meet requirements today and into the future.
Managed Security Services. In today's fast-paced world, IT is struggling to keep up with security concerns. Between a growing number of devices on the network, compliance requirements and pressure from business stakeholders to keep critical data safe, there's no room for error. Managed IT services will continually monitor your network for threats and knows what to do when they arise.
Collaboration Solutions. Effective collaboration has become critical in today's work environment where employees are geographically dispersed. Managed IT services can help implement new collaboration tools as well as get the most out of your existing collaboration tool.
IT Backup and Disaster Recovery. Many companies find themselves coming up short in backup and disaster recovery planning, and are at risk for ransomware attacks. Managed IT services secure and manage your data with confidence to give you reduced risk, and increased reliability, and keep your business up and running.
Managed Database. Database administration, database patching, database upgrades, performance analysis, and tuning is extremely resource-intensive. With a managed database solution, you can devote fewer IT resources to routine maintenance and troubleshooting. Managed IT services ensure the databases critical to your business are always available and running at peak performance to support your most vital applications.
If you have any questions about how Managed IT services can help your business save money and run smoother, please contact us.